Daylight Encounter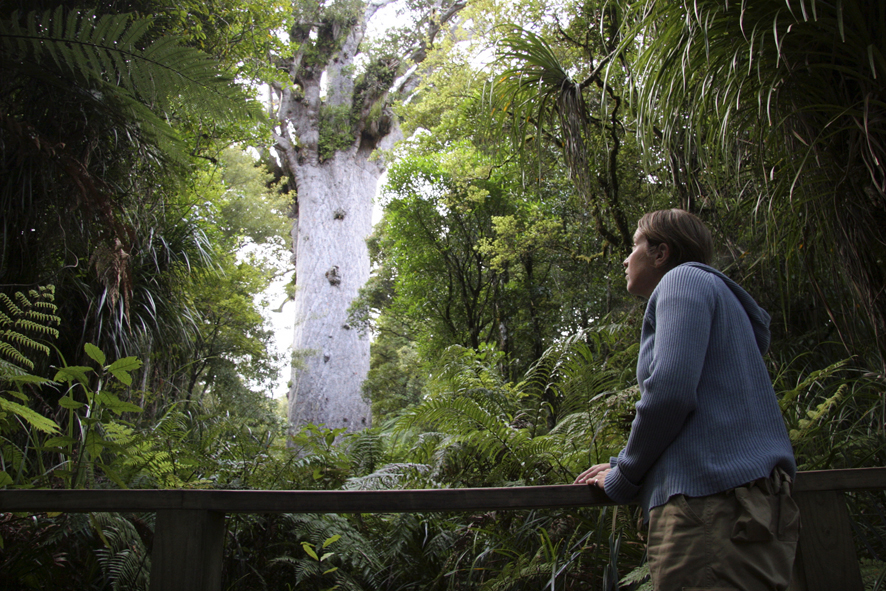 Duration: 210 Minutes (approx.)
Product code: DE1718
Join our Maori
guide on our new daylight version of the Twilight Encounter tour that Lonely
Planet Code Green describes as an experience of a lifetime: 1 of 82
amazing journeys and life changing experiences
You
will experience the affinity that early Maori had with the forest and the
deep spiritual respect they hold for the giants still growing there. Learn
of the rich bird life and other fauna that inhabits the forest and witness
the transitions of life and the day turning into the night.

Your Maori guides
will relate stories and legends of the forest, of its gods, and other
spiritual inhabitants. They will greet the giant trees with spine-tingling
waiata (sacred chants). You will learn how Maori used plants
for medicinal purposes.
You will meet TeMatua
Ngahere - 'TheFather of the Forest'. At between 2,500 and 3,000
years old he is the oldest known kauri tree in the world. Your guide will
greet this giant as an old friend.

The highlight of the
tour will be your meeting with 'The Lord of the Forest' - the giant Tane
Mahuta!

Tour

Daylight Encounter to 3.5 hours (approx) from 210 Minutes
Adult: $90.00
Rates will change on the 1st October 2018


Child (5-12): $35.00
Rates will change on the 1st October 2018

(not recommended for children under 5).

Minimum number of guests: 2.

(Rates valid to 30 September 2019)